Samir Zahi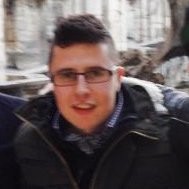 I've worked alongside Bahadir for close to two years at BNP Paribas Fortis.
During this period we were tasked to plan, communicate and execute the monthly security patching on all BNP servers. As availability and security are key for a bank, caution and thoroughness were mandatory.
Bahadir's knowledge on SCCM was a major asset to our small team. He also excelled in troubleshooting on servers where installation had failed. As I was less experienced in SCCM, he took the time to train me and show me around in SCCM.
In the future, I would like to work with Bahadir again.